Series of photographs. Pigment prints 28 x 21 cm, framed. 2011
April 14 to June 25, 2011 / Galerie Clages, Cologne
A series of photographs lines the wall of the gallery, catching the viewer's eye through the gallery window. With its installative setting consisting of two tripods and a photo backdrop made of flowing, hand-painted fabric, the center of the gallery – defined with a light, PVC faux marble floor – reminds us of a phototographer's studio that feels as timeless as it does removed from time. There is a space between the chrome metal case on the right of the set and a faux rock made of painted fiberglass to the left. It seems just large enough to have a latent pull on us viewers, subtly compelling us to assume certain poses on set: be it an impromptu lean against the cabinet or reclining on the rock for a casual rest.
Set Smoke gives the precise impression of a photo set, both in material and appearance. But instead of the expected protagonists, Anne Pöhlmann shows highly aesthetic, small-format photographs of various object arrangements. Intriguingly, and with brilliant lighting effects, she places accessories associated with femininity – perfume bottles, jewelry, lipstick, mirror – with elements such as dice, slide frames and stationery. These pigment prints on thin, fine art paper take on a narrative, almost cinematic character; like in Do the Don'ts, for example, where a looped strand of pearls, sunglasses and a cigarette on hotel stationery, placed in front of a gray background, recall the casually discarded props of a 1950s film diva. Other arrangements – for her or Mehr als alle Worte (More than words) for example – show a strict, classic arrangement of her objects on mirrors. As such, the long comb of the former also reminds us of the role of the knife in historical still-lifes, the latter of the bluish hues of color films or photographs. With an aesthetic that hovers between photography and the cinematic, these miniature sets, with their caricatured themes derived from fashion photography, also possess an inherent absurdity and humor.
For her third solo exhibition at Clages, Anne Pöhlmann combines various aspects of her artistic work – a practice that appropriates the perception of stereotypes and the visual conventions of genres such as fashion or the photographer's studio –, and arranges these with either found material (in this case the props and the titles of the photographs, the latter are taken from advertisements) or, more recently, with her own photographs. On the one hand the work absorbs these clichés, as we see in the titles' promotional rhetoric; on the other hand the film sets or photographic motifs break away from convention in their aesthetic exaggeration, becoming unique, hyper-realistic compositions. The cinematic moment plays a role once again – just as it did in the Sequels from Pöhlmann's 2007 solo exhibition – albeit a less obvious one: as we move around the set, the photographs alternately appear or disappear from view…
Lillian Haberer
✧✧✧
MEHR ALS ALLE WORTE.
┄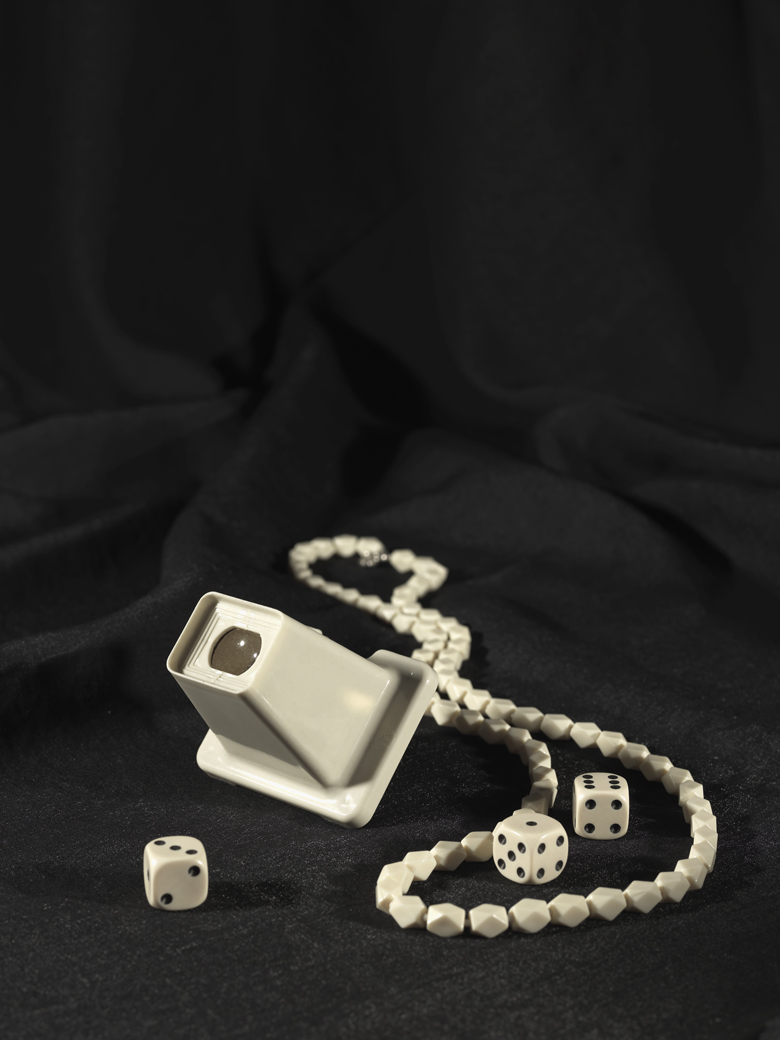 L'éternel féminin.
┄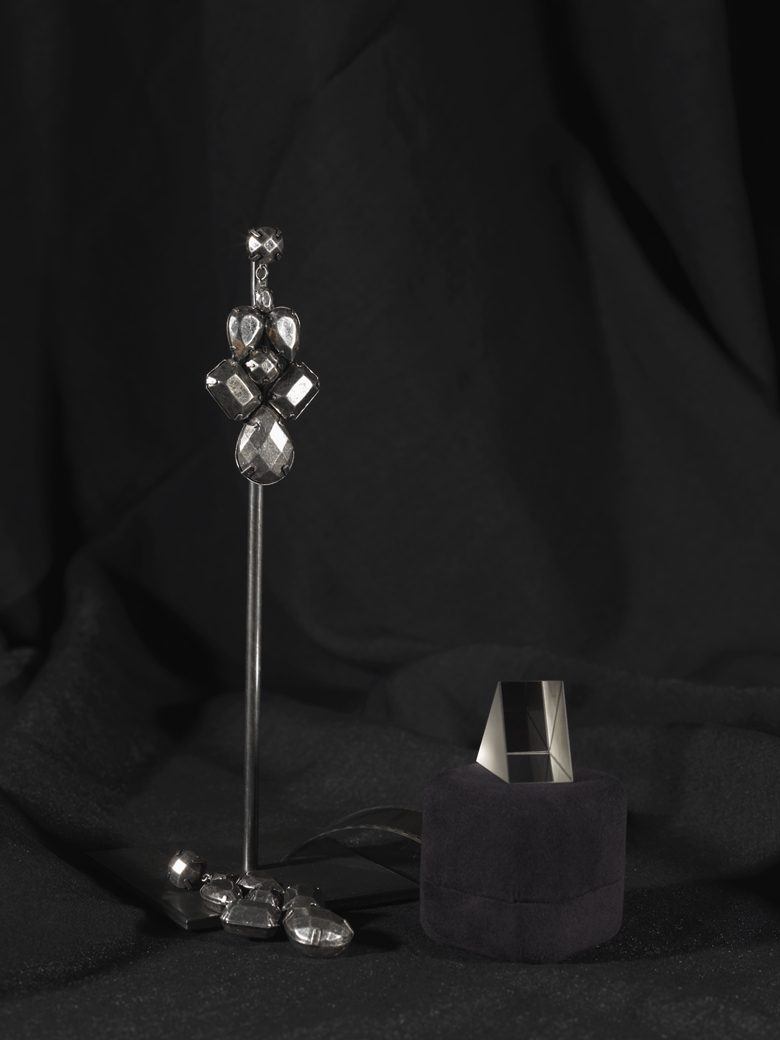 étrangement femme
┄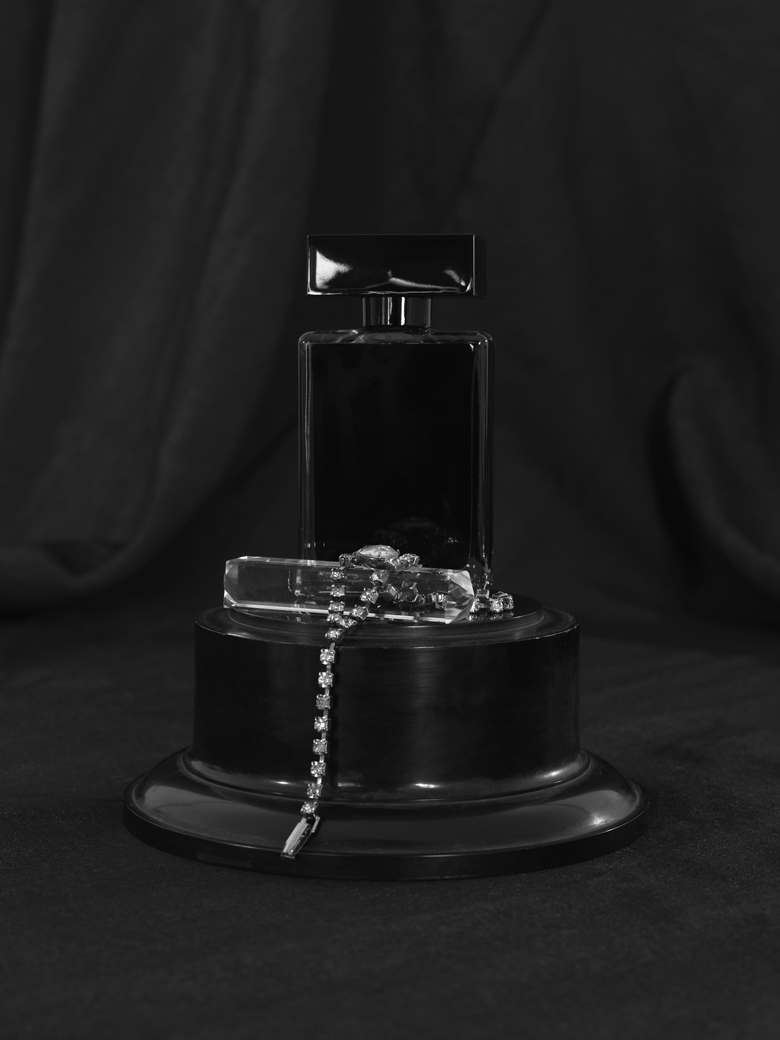 The One and Only
┄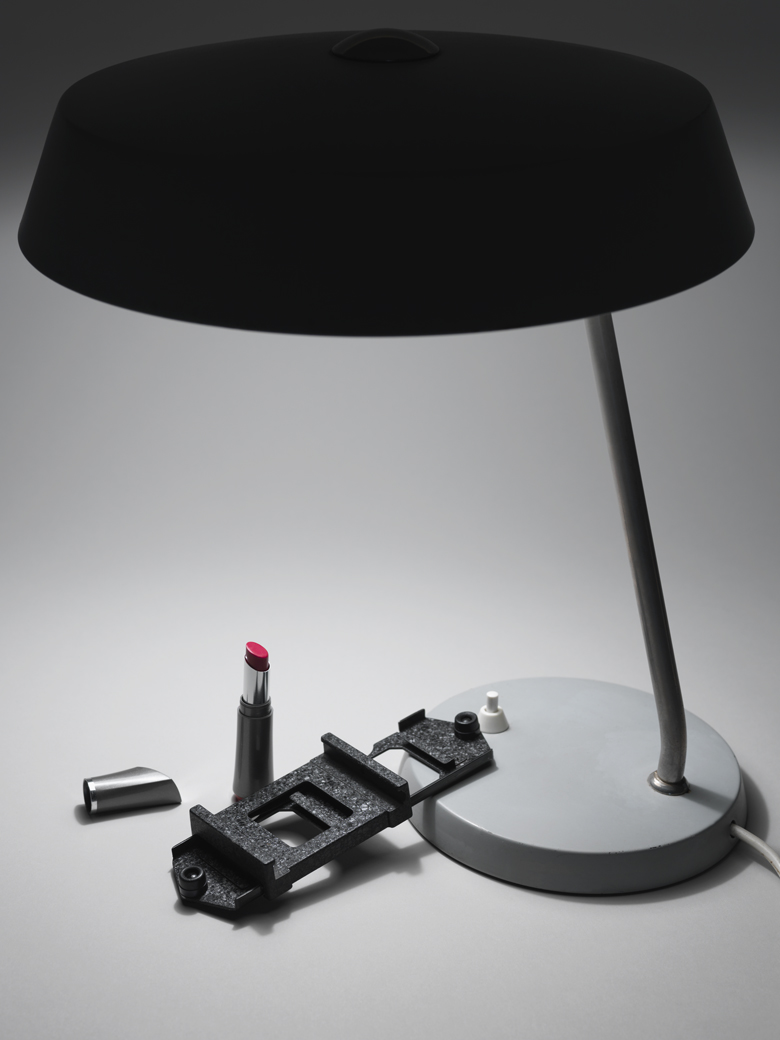 Traum… Wirklichkeit…?
┄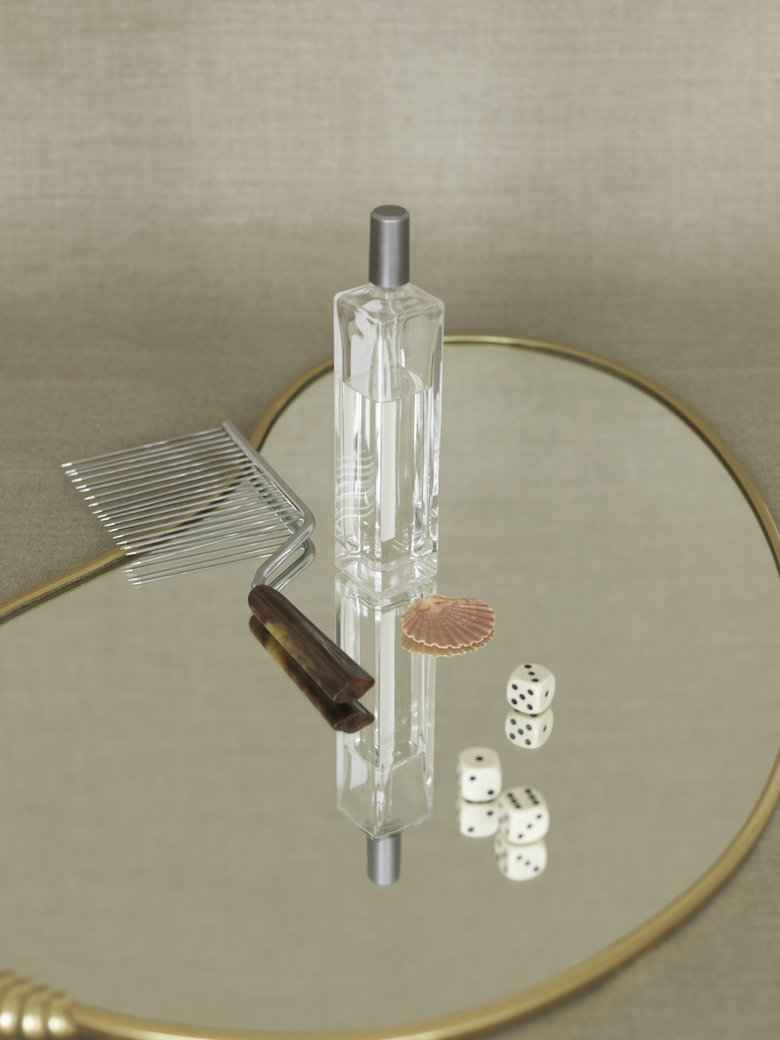 for her
┄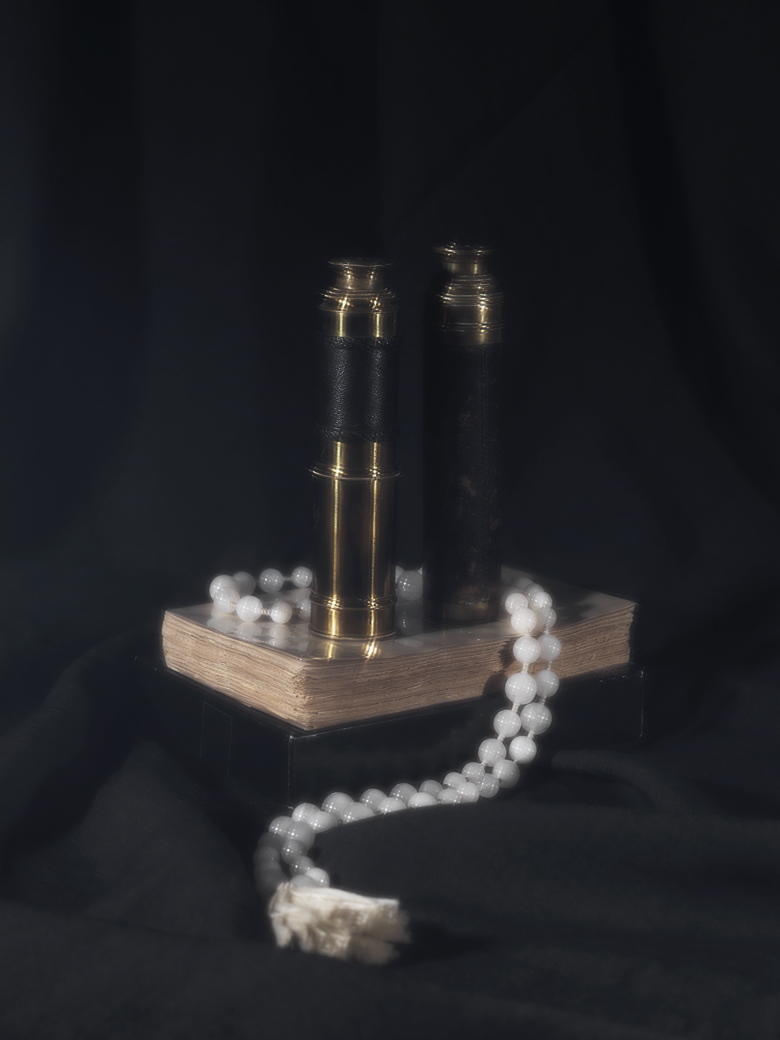 les sujets du désir
┄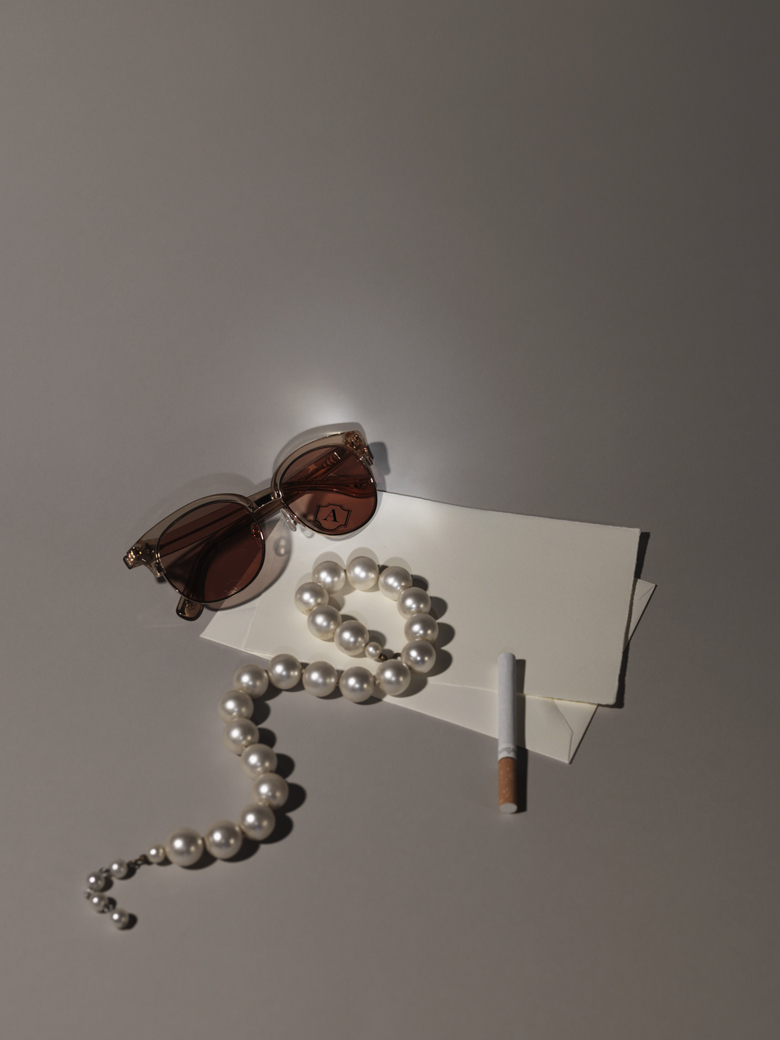 Do the Dont's
┄
┄┄┄