November 10 to December 30, 2007 / Galerie Clages, Cologne
✧✧✧
The word sequels, title of the Düsseldorf-based artist Anne Pöhlmann's first solo exhibition at Galerie Clages, generally refers to continuing episodes of a feature film in mainstream cinema. Many of the new print works shown in the exhibition are based on existing video works including Walkthrough and Wohnzeile, 2007. The parallels that emerge in this comparative relationship between print and video have become a defining part of Anne Pöhlmann's artistic practice. By affixing her works directly to the wall, the artist implicates the architecture of the exhibition space as a carrier of the images similar to the way in which advertising posters and other mass media function in the urban sphere.
The two b/w print series WT (from Walkthrough) show what has meanwhile become a defunct pedestrian walkway from the late 1960s, one that now appears almost like a romantic ruin: lights are on that no one tends to, their usefulness as part of a larger utilitarian architecture project is a thing of the past. Yet the same time, the space has become home to new urban cultures those of skaters and graffiti artists. The five-part series suggests more of a film sequence with its circular mask over the images, reminiscent of a look through a camera lens. The six images from the second series, on the other hand, use more extreme perspectives common to ego-shooter computer games and describe an architectural fragment in a denser sequence of similar pictures.
Both the Rundkino Posters and the three-part series Rundkino allude to the architectural language of a cinema building that, at the time of the shoot, was just as unused as the walkway tunnel in the previously described works. The poster motifs show two fragments of a cinema interior while those in the following series invite the viewer to peer through a window at the cinema's round, black-and-white textured facade. The intrinsic reference to the film is established in the space's architecture, also used to screen films, image sequences and sequels.
The new, in-situ developed work Not a house consists of an image caption that describes a modernist architecture construction in four languages. The phrases conjure a poetic picture perhaps more accurate to the perception of this building at the time in which it was built, also showing a shift in the way that architecture is perceived over time. The four languages clarify, on the one hand, one of the international demands of modern architecture in the sixties, showing on the other just how difficult it is do describe an image with kind of precision at all.
✧✧✧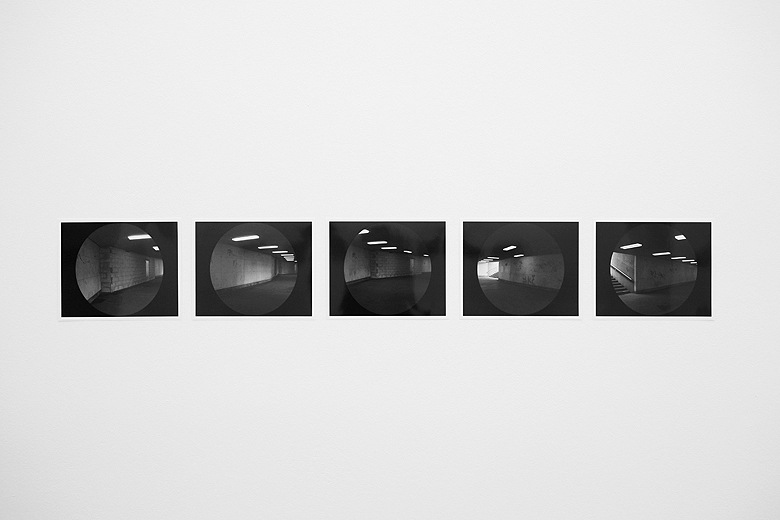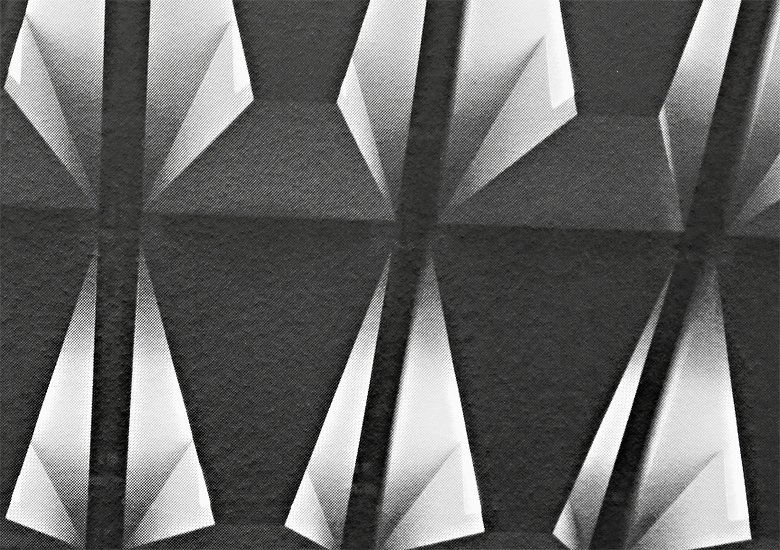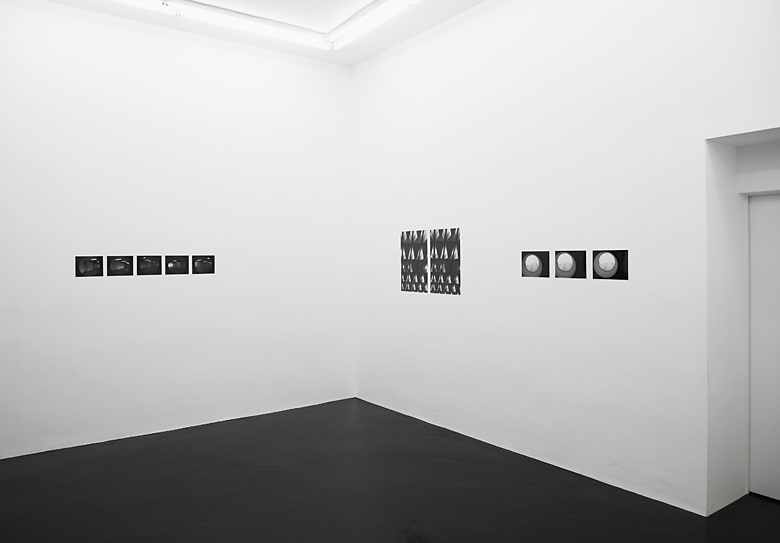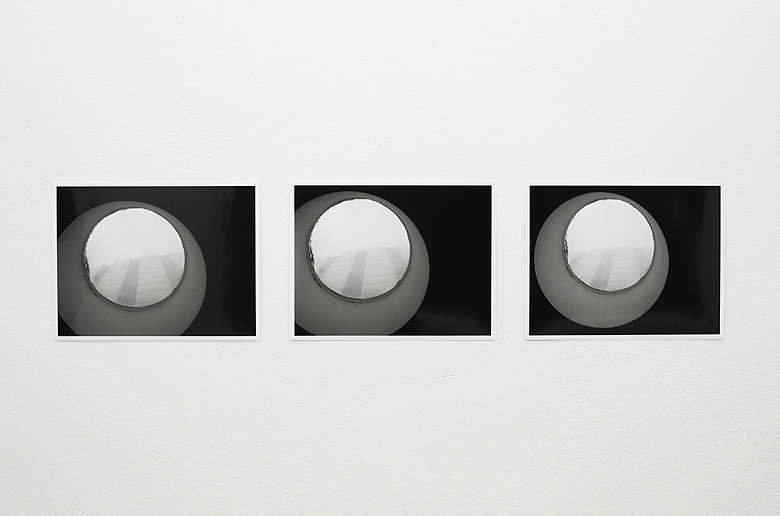 ✧✧✧