Photo essay published in 'Oferta pública / Public Tender' a book by Rita McBride, MACBA, Barcelona 2012
This book has been selected for the Spanish category of the PhotoEspaña 2013 Awards for Photography Book of the Year and has been shown in the exhibition Los mejores libros de fotografía del año.
"The architecture of the museum is that of a painted wall that tries to say nothing other than that it is trying to say nothing to a group of people who have been trained to think that a white wall is not a statement but the undefined condition that precedes and exposes any statement. The white wall is not supposed to be something you see but that which allows you to see. The modern museum depends on the sense that this wall is always already there, more permanent than anything placed in front of it. The museum is even a permanent collection of such walls, a collection on such permanent display that it doesn't appear to be on display, being as vital and as invisible as water is to a fish."
"This vast unlabeled and uncelebrated white painting that coats the internal architecture of the gallery literally draws a subtle but strong prophylactic line between architecture and art. If the architecture of the gallery holds the world at bay and nurtures a unique atmosphere for the encounter with art, the thin layer of white paint holds architecture at bay. This line between architecture and art is even internal to art itself in as much as our concept of art has become inseparable from the white surface. Our appreciation of art already has a distancing from architecture built into it. The experience of art both requires an architecture supporting a hyper-controlled space of encounter, but a detachment from that architecture, a detachment that is an integral part of the experience. Strangely, a key responsibility of the building is to make it seem as if the experience could have happened somewhere else."
Excerpts from The Secret Life of the Gallery Wall, a text by Mark Wigley published in Oferta pública / Public Tender
✧✧✧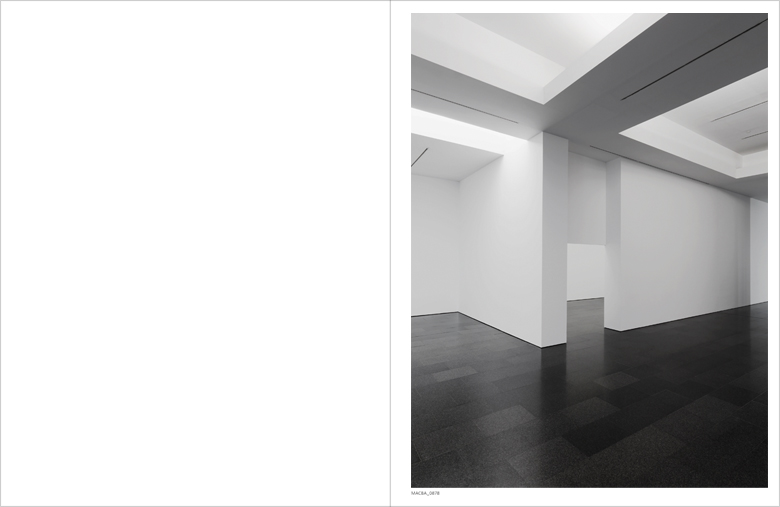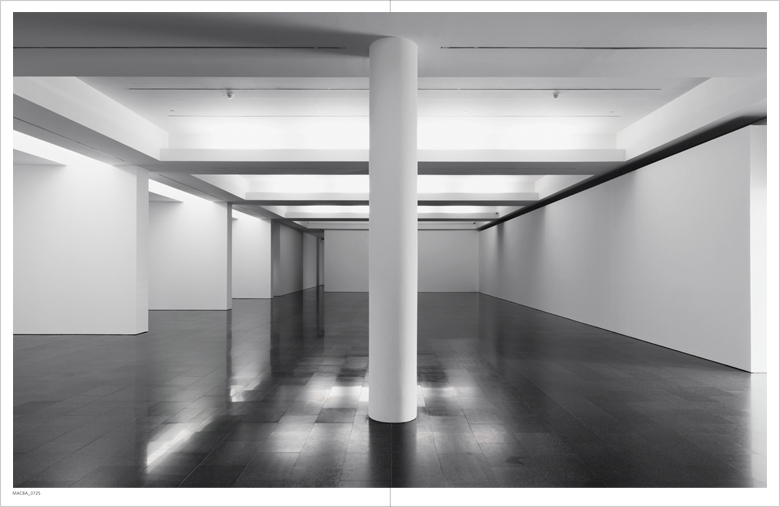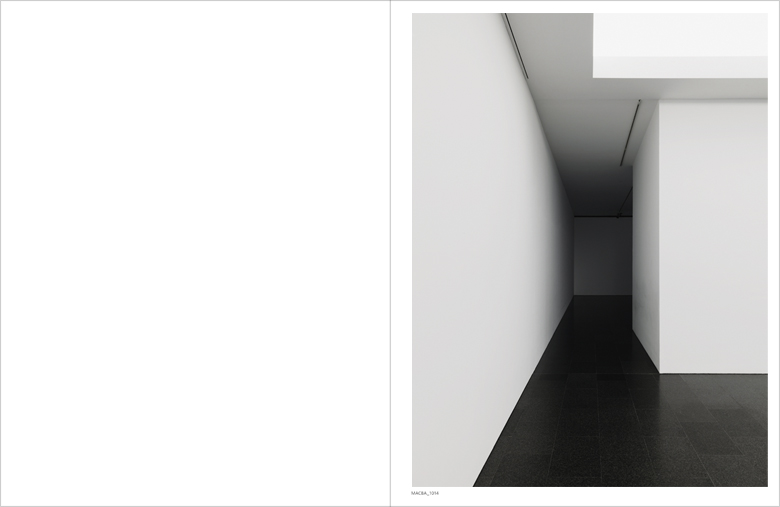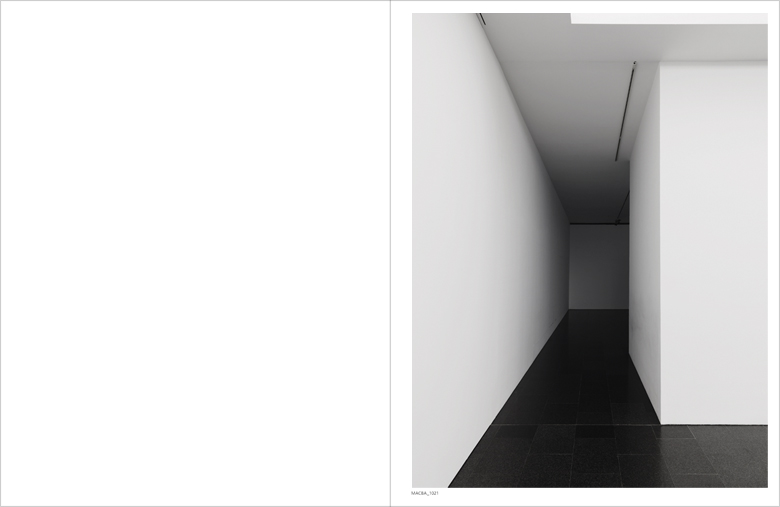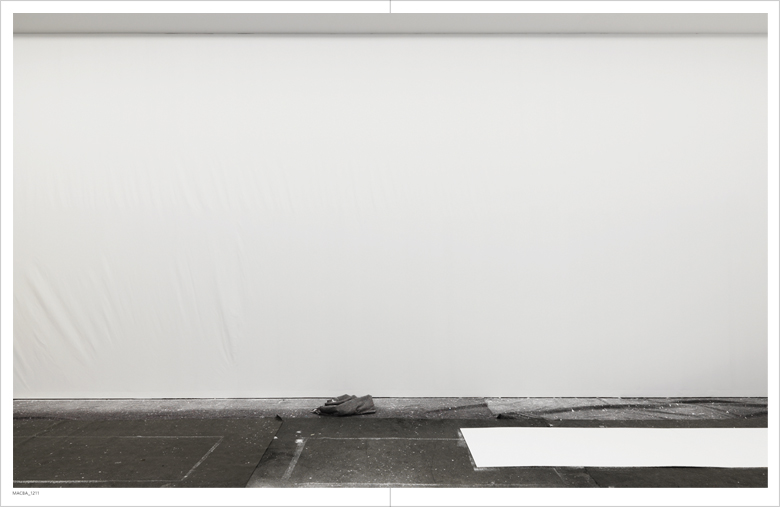 ✧✧✧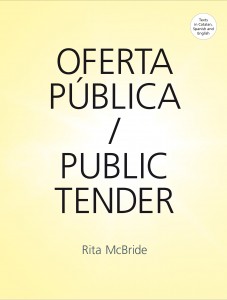 Texts by Luis Fernández-Galiano, Bartomeu Marí and Mark Wigley
256 p. 107 il.
22 x 28,6 cm.
Cat./ Spa./ Eng. 978-84-92505-62-3
Published by MACBA, Barcelona
Distributed by Actar-D
Oferta pública / Public Tender carefully documents the unique role of architecture in the contemporary art museum. Part muse, part public monument, MACBA is captured in a photographic exposé by Anne Pöhlmann, as it prepares for exhibitions over the year leading up to the deliberate archaeological rediscovery of Meier's original design intentions of 1995 and the concurrent installation of major sculptural works by Rita McBride in May of 2012. This unconventional exhibition catalog, with a presentation by Bartomeu Marí and essays by Luis Fernández-Galiano and Mark Wigley, sheds light on the structural and philosophical rigors of an architecture and a sculpture that literally offers its soul in the service of the public.
┄┄┄